Create the Life You Desire
Personalized Life Coaching helping teens and adults in Delaware, Pennsylvania, and beyond 
Where are You Struggling?
Most of us don't know what we want in life, but we know we're not satisfied with what we have right now. And, that can make us feel stuck. To make things worse, we don't understand how to work through the roadblocks that keep getting in our way. Our strengths-based coaching approach helps teens and adults experience freedom from their most difficult challenges, that way they can live the lives they desire and deserve.

Replace unwanted behaviors with ones that help you reach your goals.

Work with a caring coach who can help you make lasting change.

Leverage your strengths to live a more balanced, fulfilled life.
Complimentary 7 Days to a More Mindful Life E-Book
"You can't stop the waves but you can learn how to surf."
Be Balanced. Be Fulfilled. Be Well.
Why Work With a Life Coach?
Living a fulfilled life starts with figuring out where you want to be, what's standing in your way, and how to reach your desired outcome.
But the truth is this: getting there on your own is tough. We all need someone to help us along the way. Especially if we want to live the life we were designed to live. But often, we don't know where to find the right support.
So where do you look?
Continue reading...
You consider consulting a healthcare professional, counselor, or maybe even a therapist.
While these are good options, they're not always the best option.
In fact, many times the right partner has none of these titles. For years, world-class athletes and prominent business leaders have hired professional coaches because they value their experience, encouraging support, and outside perspective in their lives. Without these relationships, it's likely they wouldn't have reached their goals.
Interestingly enough, it's no different for you and me. Having a professional life coach to support you on the journey could be the difference between you living a balanced, fulfilled life, or the opposite: stuck, frustrated, and always falling short of reaching your full potential.
We believe you shouldn't have to struggle alone. And finding the right support to help you overcome life's roadblocks is easier than you might think.
As professional life coaches, we understand what it's like to feel lost and alone on the journey. That's why we help teens and adults determine what they want, how to get there and support them towards achieving their vision. We listen. We ask questions. We help you change unwanted patterns. All so that you can live, lead, and love better.
If You Feel Stuck. We Can Help.
At Be Well Life Coaching we offer 1-on-1 Coaching and Workshops in the following areas:
Life & Wellness
When you're stuck, it's hard to imagine life will ever get better. But, no matter what you're going through, whether it's relationships, body image issues, or feeling generally unfulfilled, you can learn how to navigate through the confusion with confidence and grace. 
ADHD
If you, your child, or spouse struggle because of symptoms related to ADHD, medication is only part of the solution. Learning how to develop skills and strategies that utilize your strengths will allow you and your loved ones to live balanced, fulfilled lives. We can show you how.
Recovery
Addiction has many faces. It affects people from every generation, race, religion, and income level. But freedom is possible for everyone. Relief starts by having the right plan with the right support. That plan begins by learning how to use your strengths to create the life you desire.
Career
You're tired of being unfulfilled with your current job, or unsure of what you want to do next. If you're feeling stuck in your current role or lost in your most recent job search, we can help you leverage your interests, gifts, and skills to find a career that brings you great satisfaction.

First, we'll help you figure out where you want to be in life.

Next, we'll build your Be Well Life Plan to help you reach your goals.

Finally, you'll have the tools to navigate through life with confidence.
Words From Our Gracious Clients…
"Liz is a positive, encouraging coach who provided excellent resources and assessments, through which I gained insight into my talents and abilities.  By listening deeply to the tenor of my voice and asking great questions, she helped me uncover my passions, challenge my assumptions, and celebrate my accomplishments. Through her coaching, I have become a better decision maker by learning to listen to my physical response to each possibility when assessing multiple courses of action."
Donna C.
Washington D.C.
"Liz helped bring awareness to the various ways my ADHD symptoms were influencing my life so that I can continue to use my newfound skills and strategies in all areas of life."
Hank S.
"Liz supported me when I was at a crossroads in my life. I am so grateful for her guidance on how to utilize my strengths in ways I never thought of. She helped me see a clear direction on what my future can look like and it's exciting!"
Shannon B.
Balance. Fulfillment. Wellness.
Check out our latest articles on addiction recovery, ADHD, career guidance, communication, health & wellness, relationships, and stress reduction, among others.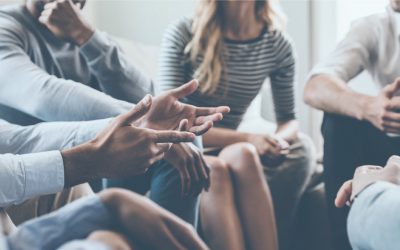 Relationships in which either one or both partners have ADHD can be challenging. Often Adult ADHD is undiagnosed and as a result untreated. The symptoms can wreak havoc on the partnership. To understand why, we need to look at the common symptoms of ADHD:...