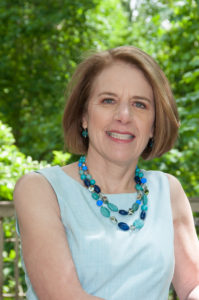 I believe people have the power of choice in their lives. Every situation has possibility and my role is to help you dig deeper and find what you want most in a way that works best for you. Coaching came to me as a natural outgrowth of teaching of Yoga, Meditation, Group Fitness and several healthy lifestyle change programs. I am an internationally certified coach through the ICF and received my Life, Wellness and ADHD Coach training through Mentorcoach.  I am one of 1,100 Health and Wellness Coaches to have the National Board Certified Health and Wellness Certification through the International Coalition of Health and Wellness Coaches. This is a new certification through the National Board of Medical Examiners. In addition I received my Recovery Coaching certification through the International Association of Professional Recovery Coaches.  I am also a Certified Career Direct Coach and am pleased to offer this service as a resource for those in transition. I have also participated in professional training in Positive Psychology, Mindfulness, Weight Management and Stress Management.
A quote that has meaning in my life is Jon Kabat Zinn's " You can't stop the waves but you can learn how to surf". Like many of my clients I have had to learn how to "surf" some large and often times overlapping waves as I have raised four children, coped with losing parents, seen dreams change course and dealt with other losses and disappointments. What has allowed me to find enjoyment and contentment in the ride has been cultivating gratitude, mindfulness, hope, support systems, service to my community and finding joy, meaning and purpose in what I do. Beginning in my teen years I recognized that physical activity was critical in my life for stress relief and wellbeing and I have also added Yoga and meditation as daily practices. And one of my favorite ways to stay in the moment is laughing with my husband of 30 years who has a terrific sense of humor.
I bring empathy, optimism and a sense of humor to my coaching as well as intuition and mindfulness. My style of positive psychology based coaching focuses on identifying and utilizing your strengths as a catalyst for moving forward with your goals. What were once obstacles can become the gateway that lead to something new. What I enjoy most is witnessing the success in my clients and a students when they accomplish what they thought was not possible.
Certifications
PCC – Professional Certified Coach
International Coach Federation
CACP – Certified ADHD Coach
PAAC – Professional Association of ADHD Coaches
CPRC -Certified Professional Recovery Coach
International Association Professional Recovery Coaches
National Board Certified Health and Wellness Coach  NBC-HWC
International Consortium of Health and Wellness Coaches
Certified Career Direct Consultant
Career Direct 
Certified Yoga Instructor
Yoga Alliance
Weight Management Specialist
American Council on Exercise (ACE)
Certified Group Fitness Instructor
YMCA US
Certified Stress Management Coach