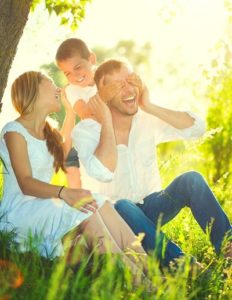 Help for Those in Recovery
Research shows that recovering from addiction is most successful when done with a strong support system. As a recovery coach my goal is to help you move forward with your life as you maintain your sobriety. Living a sober life can be challenging at first and rediscovering joy is important to not only survive but thrive in your journey. Often when an individual is in active addiction, many areas of life like relationship, finances, health and wellness and work or school suffer. Through a holistic, strength-based approach, we will discover ways to create the life you desire and deserve.
Coaching for the Family and Friends
It's hard to watch a loved one or friend who is suffering from addiction or in early recovery. While you might feel helpless and maybe even hopeless, there are ways to move forward with your life. Many times the best way to support your loved one is to develop healthy strategies to manage your life. This does not suggest we stop caring about our loved ones but instead develop a healthy interdependence instead of co-dependence. Because addiction is a "family disease", developing healthy ways to move forward together is important for lasting change. Rediscovering the joy in your life is possible and is good self-care – not selfish!
Resources and Links for Additional Recovery Support
Support Groups  
Alcoholics Anonymous
www.aa.org
Narcotics Anonymous
http://www.na.org
Alanon/ Alateen (for teens who are affected by a parent's drinking)
www.al-anon.alateen.org
Moderation Management
http://www.moderation.org
Refuge Recovery – A Buddhist Path to Recovery
http://www.refugerecovery.org
Smart Recovery
http://www.smartrecovery.org

Information Resources
National Institute on Alcohol Abuse and Alcoholism
http://www.niaaa.nih.gov
National Institute on Drug Abuse
http://www.nida.nih.gov