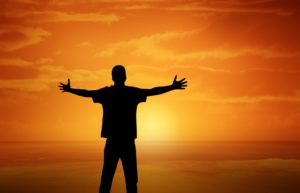 Do you think you can have everything you want in your life? Would a more fulfilling job, better relationships, more fun and joy or better health and fitness make your life even better? What's stopping you from getting what you want?
How often do you think – I would love to have more fulfilling job, a more intimate relationship with a partner or lose 20 pounds – only to talk yourself out of it before you see results. If this sounds familiar, you are not alone. But what if I was to tell "yes, you can" and promise to show you how to get started in just two days?
In Yes, You Can you will…
• Assess what your life looks like today and eliminate what doesn't serve you
• Get perspective on how our thoughts are holding us back
• Challenge and overcome barriers that limit your growth and replace them with healthier strategies
• Overcome self-limiting stories and replace with Yes, I Can beliefs
• Create a vision of what you really want
• Create a step by step action plan to get you results
We all know change doesn't happen overnight, so as a bonus included in this workshop is a one-hour Yes You Can one-on-one follow-up session with Liz to go deeper into your vision and create sustainable action steps to carry you forward.
Coming November 3rd – please email me for details.