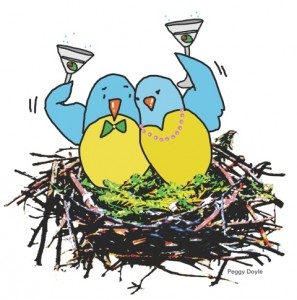 As summer ends, it's back to school time. But when back to school means saying goodbye to your college student and pulling away from the dorm, it can be a tough time for parents. Where did the time go? Will my teen be alright? Will I be alright? – all common questions that hit us during this transition. Of course, you will survive – but is surviving all you want?
What would it feel like to THRIVE?
Your child is starting a new adventure and you can too! While it may be hard to do at first, exploring options and imagining the vision will be fun!
An empty nest is full of choices!
Let's THRIVE together!
The journey begins in September and moves through January and is designed to not only support you through the transition but to launch you into your next exciting chapter.  During our time, we will discover what's next for you and touch on:
Renewing or creating nurturing relationships
Health and wellness goals
Creating a vision for your next step
Parenting your college student
Having fun!
Two options: In person (limited to 8 participants) or Virtual (limited to 10)
Both options will be offered on Tuesdays.
In person at 10:30 am to 11:45 OR  Virtual from 5:45 to 7pm.
Dates are September 19th and 26th, October 10th and 24th, November 7th and 28th, December 12th and January 9th and 23rd.
Investment is $247 or 4 monthly installments of $62.50 for In Person  for Virtual.  Bring a friend and you each receive a 10% savings.  One-on-one sessions can be added at a reduced rate.   Both options are below.