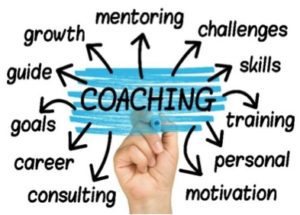 Personal Coaching – One on one sessions will help your identify goals, challenge and overcome obstacles and reach the goals you desire. The agenda is always yours and I help you create a realistic plan and stay on track with concrete action steps. I will always be your champion and help you recognize and celebrate progress throughout the process. We will identify your unique strengths through assessment and conversation and utilize those strengths in action steps toward your desired outcome.
Business Coaching – Individually tailored workshops and on-site individual or small group coaching to help your small business with positive and effective communication, stress reduction and work/life balance. In addition we can assess the individual strengths of employees and utilize those strengths for the benefit of a cohesive team.
ADHD Support – One on one or family coaching and ADHD support for teens and adults with ADHD and/or parents and spouses. Living with the symptoms of ADHD can be challenging and working together we can develop effective strategies to overcome the difficulties in work, school and home. We will also identify and utilize your strengths and design ways to use these strengths to maximize your success.